Optimisation without brand compromise
Our approach to Search Engine Optimisation is to expand your company's visibility in organic search results without brand compromise. Many Search Engine Optimisation agencies in Melbourne demand significant changes to the appearance of your site after locking you into a 12-month contract. Spicy Web offer flexible contracts and work with you to carefully craft a Search Engine Optimisation campaign that works for your brand.
Search Engine Optimisation Audit
Where do we begin? With a comprehensive website audit and technical Search Engine Optimisation health check. Our 80-point Search Engine Optimisation Audit ensures your website is set up for success, not penalised by Google.
Keywords
That Convert
Together, we'll select keywords with precise user intent to compliment your product or service. We work with you to build a campaign with keywords that convert, not just keywords that easily rank to meet guarantees.

Deep Conversion
Tracking
We'll implement 4D conversion tracking setup in Google Analytics with Google Tag Manager for your entire website. Track phone calls, form submissions, 'buy now' button clicks, cart abandonment, high-value content downloads and more. Receive customised monthly performance reports showcasing your keyword rankings, organic search volume, traffic and conversions.

Click-Through
Genius
Explode your click-through rate with dynamic search results on Page 1 of Google. We'll implement our optimised page title and meta descriptions strategy combined with rich snippets that demand attention and take up maximum real estate in search result.

SEO: More than Search Results
As a leading Search Engine Optimisation company in Melbourne, Spicy Web's strategies encompass UX, copywriting, strategic analysis, and technical implementation. All with the end goal of creating an asset that generates ROI, long-term. The scope of SEO is much larger than 'rank #1 on Google'. Search Engine Optimisation assists clients with growing the value of an online asset, through the use of multiple disciplines.
We've thrown the 'distraction metrics' out the window and instead focus and talk in terms like revenue, sales, conversions and ROI, that our clients really care about. Our core goal is to grow our client's revenue and sales, long-term, through Search Engine Optimisation. We measure ourselves against key revenue-based KPIs.
SEO Hot Topic: Search Intent
Search intent is one of the hottest SEO topics right now. Most Search Engine Optimisation firms struggle to understand the search intent of their clients' customers. At Spicy Web, we've become obsessed with predicting intent and anticipating a customer's needs throughout their journey, and that's key to optimising keywords that convert.
To stay visible within search, it's important to optimise your web assets for different steps throughout the customer journey. We help by doing the homework for you, staying on top of industry changes and providing useful information and solutions so you can optimise your web assets for success.


Questions about Search Engine Optimisation
What is Search Engine Optimisation?
Search Engine Optimisation (SEO) is the practice of improving the ranking of a website on search engines. The higher the ranking, the better the visibility of your business on Google, meaning it's more likely for people to find your website.
Google is the world's largest advertising billboard, organising the world's information and making it universally accessible and useful. If you search for a product or service you sell but do not see your website below the Ads on Google, then it's likely your website could benefit from Search Engine Optimisation.
Search Engine Optimisation can be achieved through several methods, including optimising the website content, site speed, structure and code, and building an online reputation for being an authority information provider in your niche.
Does search engine optimisation really work?
Yes, it really does work. Search Engine Optimisation is an important marketing strategy for any business with an online presence. It should be considered as part of your wider marketing mix and implemented alongside other digital marketing channels such as Pay Per Click (PPC), Social Media Marketing, Email Marketing and more.
A common misconception is that Search Engine Optimisation takes too long to show results, however, this is not the case. Through a combination of on-page optimisation and off-page efforts, SEO can deliver quick results that last. As an example, Spicy Web was able to increase organic revenue by 6 figures for one of our e-commerce clients in the competitive automotive parts sector, an increase of 240% in organic sales in just 4 months!
There are many agencies that offer Search Engine Optimisation services in Melbourne. At Spicy Web, we pride ourselves on doing "Good Work for Good People®" so much so we have trademarked this slogan as the core of our company values.
How much does Search Engine Optimisation cost?
There are a lot of variables that go into how much a Search Engine Optimisation campaign will cost, including the size and scope of the project, the competitive landscape, the current state of your website, and more.
At Spicy Web, we have created a unique way of pricing our Search Engine Optimisation packages which are designed for transparency and set measurable expectations for our clients. We do take into account all of the above, but what sets us apart from other SEO agencies is that we have a formula that will calculate your ROI (Return On Investment). Click to view our article on how much should I expect to pay for SEO.
Is AI-generated content good for Search Engine Optimisation?
AI-generated content lacks emotion, does not contain idioms and generally sits on the fence when answering questions. AI-generated content will usually provide multiple points of view when answering generic questions instead of providing a concise answer. In short, we recommend you bite the bullet, knuckle down and write useful engaging content for Search Engine Optimisation. Read the full article here.

What is local Search Engine Optimisation?
Local Search Engine Optimisation refers to the process of optimising a website and its content to improve its visibility and ranking in local search results. The primary goal of local Search Engine Optimisation is to help businesses appear in the top search results for queries related to their products or services in a specific geographic location.
Local Search Engine Optimisation includes a variety of tactics such as optimising Google My Business listings, creating local content, building local citations and backlinks, and getting positive reviews from customers. By implementing these tactics, businesses can increase their visibility in local search results, attract more local customers, and improve their overall online presence.
What is on-page Search Engine Optimisation?
On-page Search Engine Optimisation refers to the practice of optimising individual web pages in order to rank higher and earn more relevant traffic in search engines. It involves optimising the content and HTML source code of a web page to make it more accessible, relevant, and attractive to both search engines and users.
On-page Search Engine Optimisation tactics include optimising the page's title tags, meta descriptions, header tags, content, images, internal links, and URL structure. These elements should be optimised using relevant keywords and phrases to improve the page's relevance and visibility in search engine results pages (SERPs).
Effective on-page Search Engine Optimisation can help search engines understand the content of a page and match it with relevant search queries, ultimately improving the website's ranking and visibility in search engine results. However, it is important to balance on-page SEO with a user-centric approach, as search engines increasingly prioritise content that is helpful and valuable to users.
What is off-page Search Engine Optimisation?
Off-page Search Engine Optimisation refers to the actions taken outside of a website to improve its ranking and visibility in search engine results pages (SERPs). It involves optimizing external factors such as backlinks, social media signals, and online directories to improve the website's authority and relevance.
The most common off-page Search Engine Optimisation technique is building high-quality backlinks from other reputable websites. This involves getting other websites to link back to your website's content, indicating to search engines that your content is valuable and authoritative.
Other off-page Search Engine Optimisation tactics include social media marketing, online reputation management, influencer outreach, and content marketing. These tactics can help improve a website's visibility and reputation across the web, making it more likely to appear in relevant search results.

What's included with a Search Engine Optimisation package?
Spicy Web offer tailored solutions to enhance your website's online visibility and search engine rankings. As a business owner or CMO, you already understand the importance of having a well-optimised website to attract potential customers and increase your online presence. However, SEO can be a complex and time-consuming process, which is where our team of Search Engine Optimisation experts can assist you.
Our Search Engine Optimisation packages are designed to cater to businesses of all sizes and budgets, with a focus on achieving long-term results. We utilise industry-leading tools and techniques to analyse your website, identify areas for improvement, and implement effective strategies to boost your website's search engine rankings. Packages include a range of services, including keyword research, on-page optimisation, link building, content creation, and more.
✓ Unlimited Keywords (Up to 35,000 total search volume per month)
✓ Monthly Growth Reporting: Keyword Rankings & Organic Trac
✓ Weekly or Fortnightly Review & Strategy Meetings
✓ 80-point SEO Health Check & Technical Audit
✓ Google SERP Rich Snippets Optimisation
✓ Local SEO Business Directory Optimisation
✓ Website Speed Audit & Optimisation
✓ Content Strategy Development
✓ Advanced Content Copywriting
✓ Bing & Open.ai Optimisation
✓ Niche-Relevant Link Building
✓ Content Monitoring Software
✓ AI Machine Learning - Monitor & Predict Search Trends
✓ Image Optimisation & Tagging
✓ Core Web Vitals Audit & Optimisation
Our Search Engine Optimisation specialists prioritise transparency and communication with our clients. We provide regular progress reports, and our team is always available to answer any questions or concerns you may have. Our ultimate goal is to help you achieve your business objectives by maximising your website's online visibility and search engine rankings
How long until I see a return on investment on a Search Engine Optimisation package?
Typically, it takes 6 months to start seeing tangible results from a Search Engine Optimisation campaign. This is because Search Engine Optimisation is a long-term strategy that involves optimising a website's content, structure, and backlinks to improve its ranking on search engines like Google. The timeline for seeing results can also depend on the specific tactics used in the SEO campaign, as some strategies may produce faster results than others.
It's best to approach a Search Engine Optimisation package as a long-term investment that requires ongoing maintenance and optimisation. You will start to see some positive results within 90 days of starting an SEO campaign, it takes up to a year to achieve significant ROI.
It's also important to keep in mind that Search Engine Optimisation is not a one-time investment, but rather an ongoing process. Search engines like Google are constantly updating their algorithms and ranking factors, which means that Search Engine Optimisation tactics must be regularly updated and adjusted to stay effective.
Search Engine Optimisation Articles
News — Here's what we've just achieved. In less than three months. For one of our largest ever clients. The power of SEO!
We build lasting relationships with trust, transparency, and results
IN LESS THAN SIX MONTHS, WE INCREASED E-COMMERCE REVENUE FROM ORGANIC SEARCH BY SIX FIGURES.
racerindustries.com.au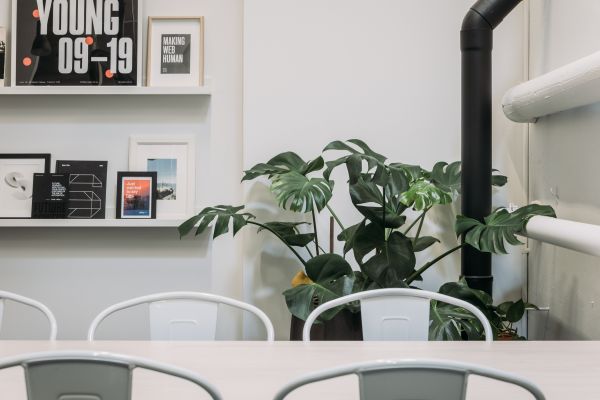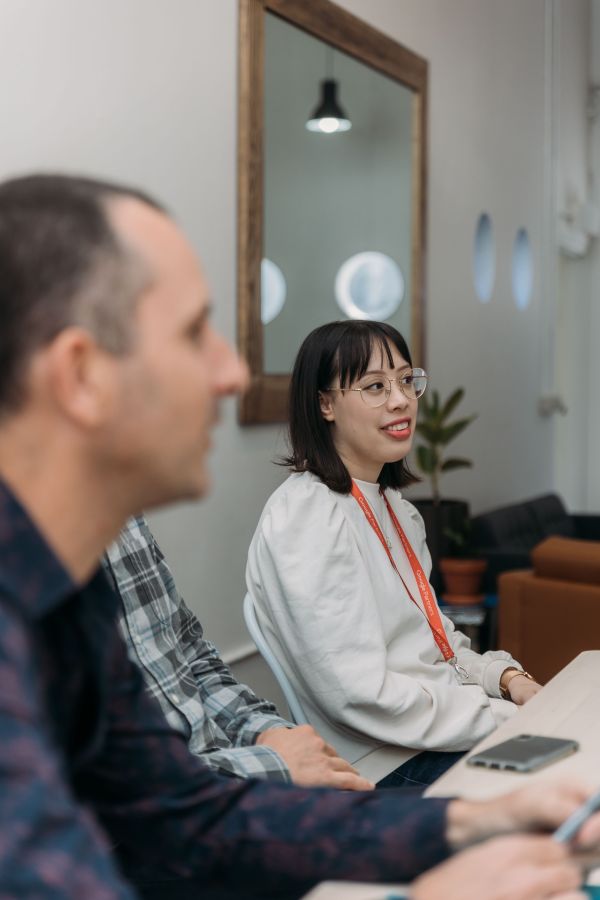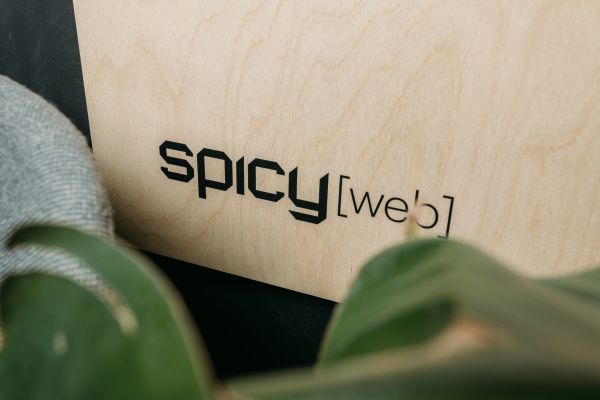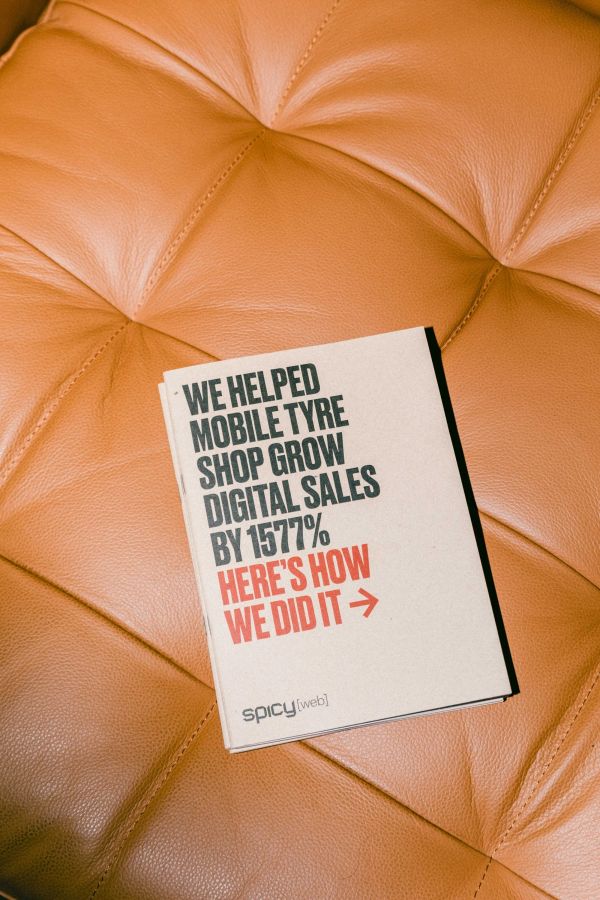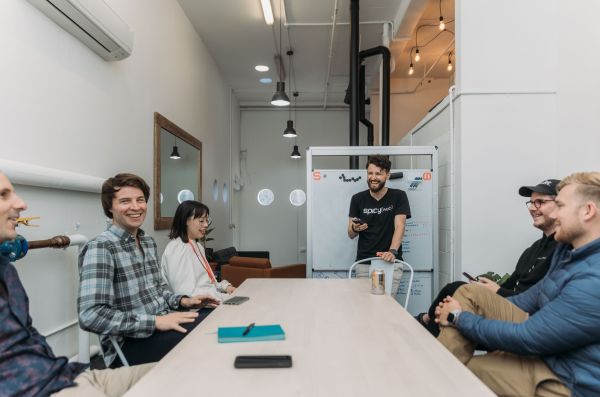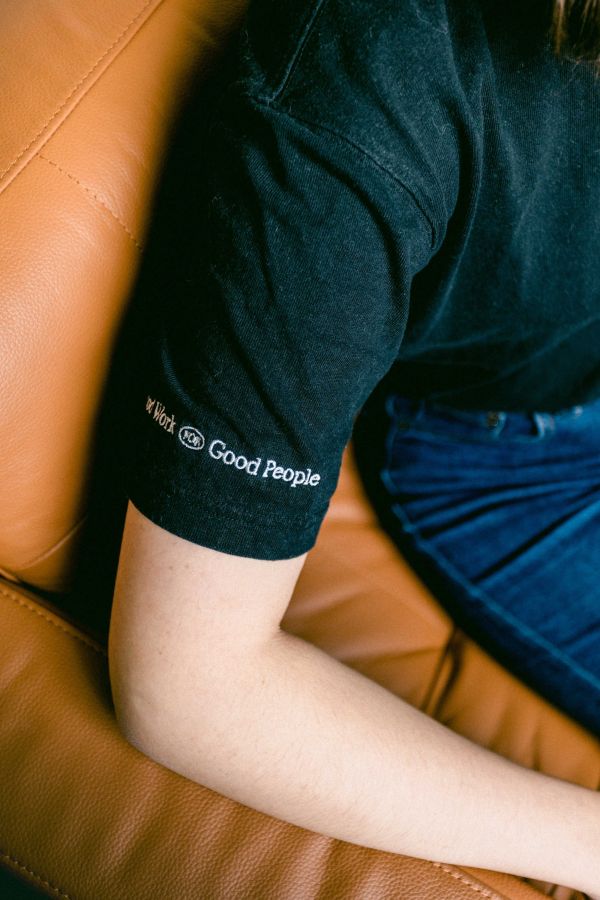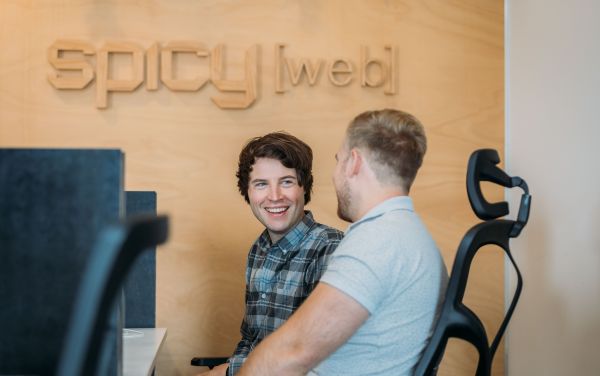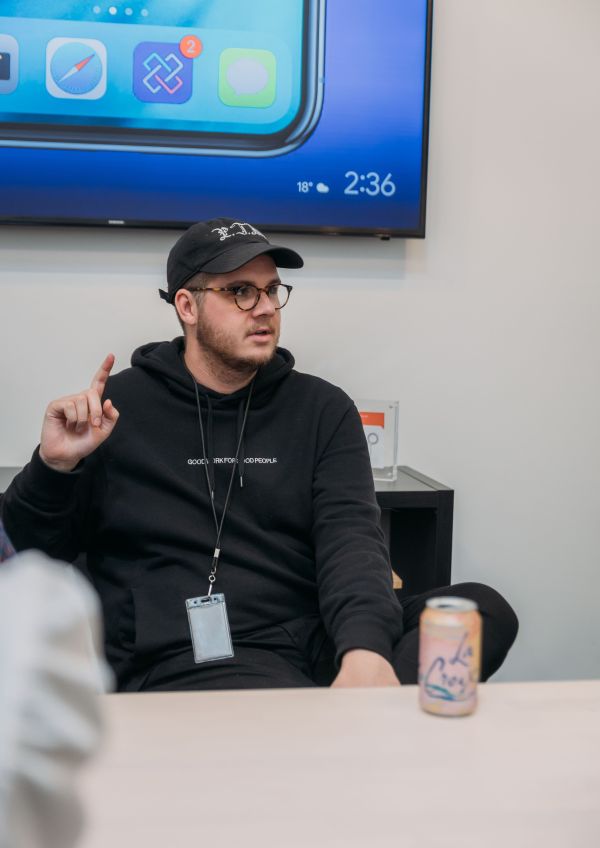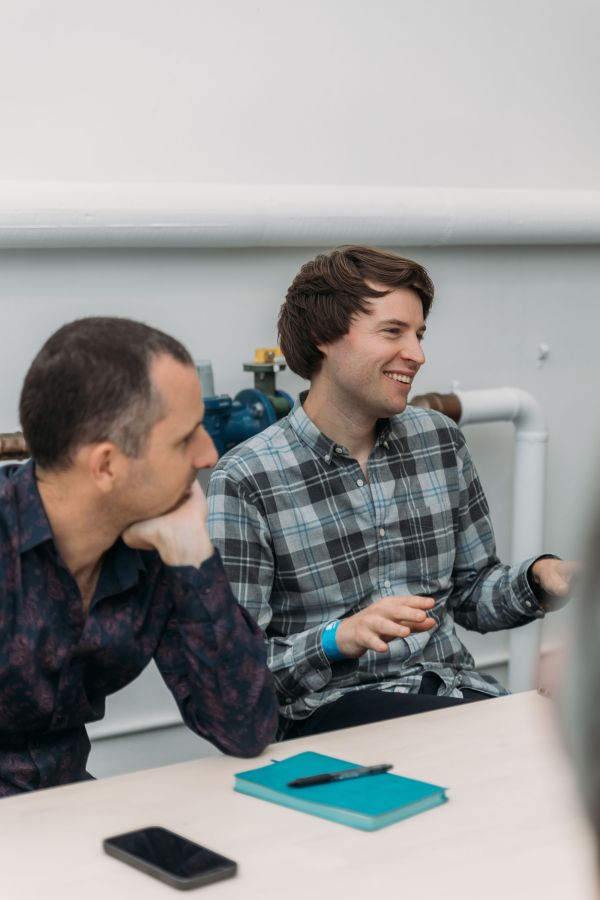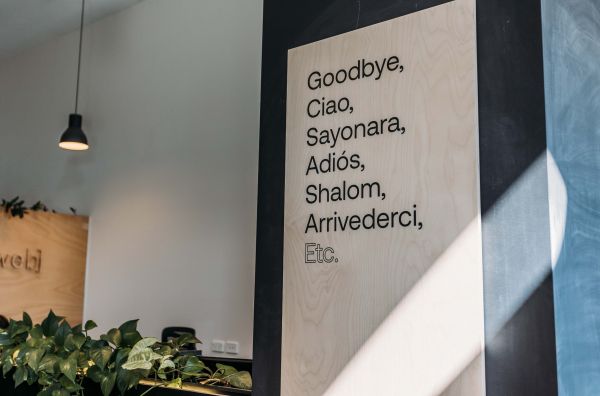 Partner with a Melbourne Search Engine Optimisation Agency with proven results